Concord Analytical Services Limited is accredited for Respirable Silica / Respirable Quartz Analysis by the Canadian Association for Laboratory Accreditation (CALA).
Inhaled crystalline silica (Respirable Quartz) is among the most common work-related exposures worldwide, exacting a heavy health toll each year. In Canada, silica is ranked as the third highest industrial carcinogen in terms of number of workers exposed.
CASL offers a direct determination of Free Crystalline Silica on the preweighed 25mm silver membrane filters (0.8 or 5 micron pore size) by XRD as well as the NIOSH 7500 method on PVC filters. The direct determination analysis is the equivalent to the NIOSH7500 method, except it enables a bypass of the unnecessary and time consuming dust transfer from one filter media to another. Our method for direct determination on silver membrane filters is based on Ontario Regulation 845, amended 521/92. CASL is accredited in both direct determination and NIOSH 7500.
Our 0.005mg detection limit for Respirable Quartz & Cristobalite is among the lowest available!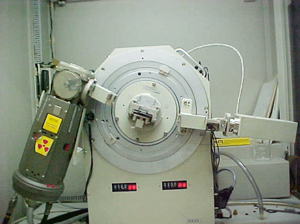 Calibration for direct determination on silver membrane filters, quartz standards were prepared by CANMET in a circulating dust channel using Min-U-Sil silica dust standard.
We are also able to determine Cristobalite and Tridymite – two other polymorphs of Free Crystalline Silica. Our calibration filters for these are prepared according to the NIOSH7500 method using NIST & USGS standard reference material.
CASL Laboratory has two identical Seimens X-Ray Diffraction instruments equipped with sample changers, dedicated to Respirable Quartz / Silica Analysis.
As a result, the laboratory can handle a large volume of samples with zero down time.
CASL is also set up to analyze bulk materials for Free Crystalline Silica concentration.
CASL laboratory is accredited by CALA in accordance with the recognised International Standard
ISO/IEC 17025:2017. This accreditation demonstrates technical competence for a defined scope and the operation of a laboratory quality management system (refer joint ISO-ILAC-IAF Communiqué dated January 2009 www.ilac.org)