To ensure high quality results CASL emphasizes the importance of packaging and shipping of samples. Below we have listed a few suggestions on how to properly ship samples:
Filters:
Filters that have been sampled should be packaged in an appropriate sized container that is durable. It is important to secure the samples in the box by adding packaging chips, or bubble wrap, to avoid the filters from moving. When sending samples for analysis of Free Crystalline Silica by XRD it is important that the dust remains packed on the filter surface. It is recommended that the inlet plugs that are provided with the cassettes are firmly inserted to avoid possible contamination.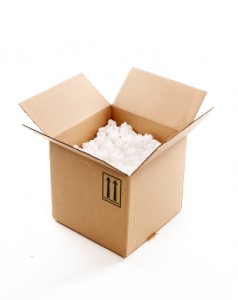 Bulk Samples:
When shipping bulk samples it is important to provide the right amount of sample. Please inquire about the proper sample size to be sent. Shipping your bulk samples in a durable container/bag ensures safe delivery of your order. By following these tips, shipping costs are minimized and results are produced without delay.
When shipping samples to Concord Analytical Services Limited please fill out and enclose our
Sample Submission Form and include the following:
Analytical Parameters
Purchase Order number
Report Distribution
Invoice Distribution
Sample Disposal Instructions
Air sampling volumes
*For international shipments to Canada, please indicate: "For commercial analysis. No commercial value."
Concord Analytical Services Limited is accredited by CALA in accordance with the recognized International Standard ISO/IEC 17025:2017. This accreditation demonstrates technical competence for a defined scope and the operation of a laboratory quality management system (refer joint ISO-ILAC-IAF Communiqué dated January 2009, www.ilac.org)